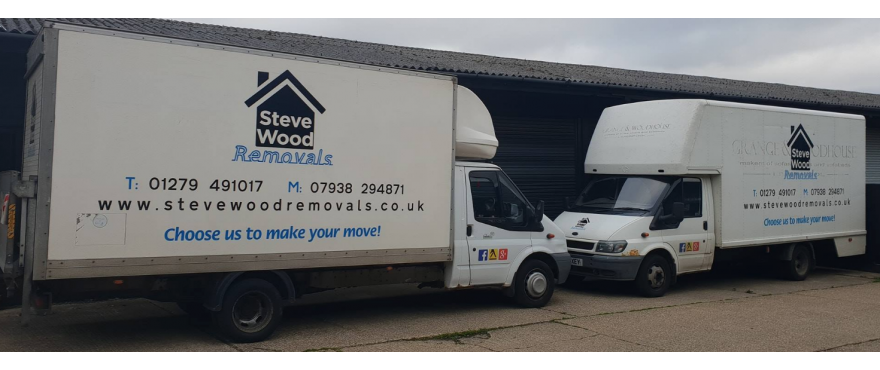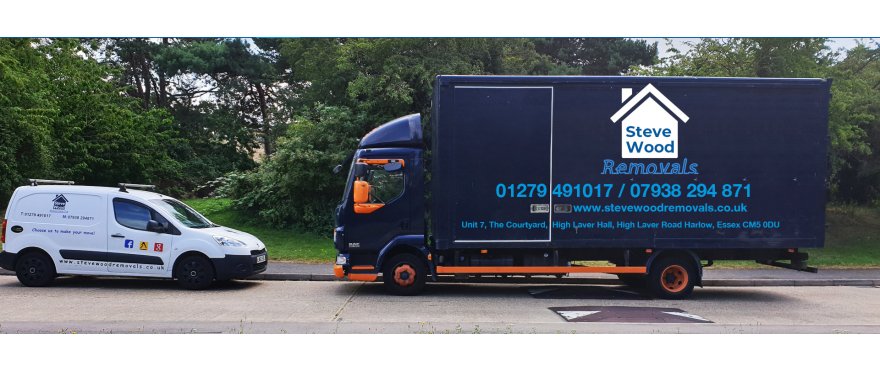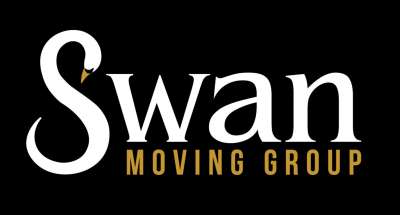 SWAN Moving Group
Glebelands, Harlow, Essex, CM20 2PB, United Kingdom
We are a group of local independent removal specialists, joining forces to ensure your move goes as expected to reach our high standards. Long and short term storage warehouses in Essex & Hertfordshire are available to our customers along with our extensive fleet of vehicles equipped to carry out any size move, local or nationwide. We protect your furniture with special covers for mattresses, sofa's, sideboards etc. Our experienced team can carry out full or fragile packing services as well as furniture dismantle & re-assemble. We have over 90 5* reviews on Trust Your Move, Google, Yell and Facebook so you can rest assured your move is in more than capable hands.
Kevin Tapp
We moved from Harlow to Mablethorpe in Lincolnshire. Stew ,Nick and Sonny did a fantastic job very helpful from start to finish all our worldly goods back very securely and no damages not even a torn box or bag ???? an asset to Swan moving . I would highly recommend them
---
Emma Mclean
Swan Moving Group were fantastic, we have used them twice now and both times they were professional and efficient and made our moves go as smooth as possible. I would highly recommend!
---
Gary Tiernan
Swan Moving Group were great from start to finish. The team of four that turned up to do the removal were polite, very friendly, very helpful and knew what they were doing. I would recommend them 100%.
---
Michael Boutwood
Very fast and efficient friendly service. They took great time and care when moving all our belongings. Great value for money and would highly recommend.
---
Beth Lion
Jack, Nick and Stuart made our moving day stress free and fun. They were absolutely brilliant, I couldn't have had a better team!!
---
Karen Rayner
Fantastic service, above and beyond.
---
Stephanie Hodges
Extremely good from start to finish. Price was provided right after the call, payment receipts as soon as payment made. Move day was fantastic service with a smile. Very hard workers, we really appreciated everything they did (including chasing my daughter balloon down the street!). Thank you so much
---
Abi Howland
Very good team, helpful, professional and efficient. Big thanks to Stu, Nick, Brad and co.
---
Colin Langbridge
Excellent service. Reasonable price and helpful and accommodating through the entire journey. Would recommend highly!
---
Sal Latis
A truly great service from Steve Stu Nick and Lewis! They were very helpful courteous and professional. Top marks from me! Star rating didn't let me give them 5 stars they deserve!
---
Simon Klust
Swan Removals were GREAT. We were so pleased that we went with the company. The price charged was very competitive, the guys were incredibly professional and worked damned hard!!! We'd definitely use the company again and we have already recommended them to one of our friends.
---
Carol Pounder
Jack and Steve were absolutely amazing they arrived on time and were so very helpful throughout the day. Nothing was to much trouble. I would definitely recommend Swan Moving as your first contact if you are moving. Thoroughly recommended
---
Joan Lanario
Brilliant service on a very stressful day two understanding patient men work very hard very efficient and caring of all my belongings could not fault anything with move
---
Dee Britt
I have moved a few times in 15 yrs so I have had various experiences with removal companies. My initial introduction with Steve Woods was impressive as he was professional & direct. I was told exactly how fragile possessions would be protected & anything that I needed to do further to my own packing. They do offer a packing service. The pricing was extremely fair and no sales patter which I hate. The Steve Woods company made contact prior to the moving date and was always happy to respond to
---
Freddy Jones
Everything went well with our removal, thanks to.Steve Wood and his re oval team. A lively, hard working bunch of fellows who took the weight off our shoulders and lessened the stress of moving with their humou.
---
Jackie Wright
From start to finish excellent service. Steve arrived on time, to give estimate. At the time I had no moving date. Steve was always polite, and understanding. Moving day Wayne and Dean arrived early, they were both, professional, polite, and very helpful. On arrival at new property, they placed items where I wanted. Went the extra mile making sure all doors locked and property was safe when they finished unloading. Highly recommended. I do not think you would find a better service.
---
Bryan Mitchell
From start to finish, the guys were really professional, friendly & delivered a great service. We would recommend this service to anyone who's looking to move home
---
Anne-Marie Walsh
Our move was so complicated with completion not known until day before and move was 148 miles. Nothing was too much trouble and tge service was phenominal.
---
Sam Dodd
Excellent service from our first contact with Steve, prompt communication before the move and on the day Wayne and Reece were great. Steve and the guys made what was a very stressful house move very stress free on the actual day.
---
Sue Dennison
High Recommend Steve Wood Removals. Very professional service and competitive price. Effective and friendly moving team. Our pre move packing and moving day were trouble free and would definately refer friends and family.
---
Gerard Waldron
From beginning to end Steve was always there during our move. Wayne, Debbie and the guys were nothing but helpful and making everything was just so! AAA+
---
Sue Cornwell
Fabulous service, my moving dates kept changing and with a last minute rush moving date Steve took it all in his stride and sent 2 fabulous and professional guys to help me They worked so hard were polite and patient and nothing was too much for them. Highly recommend this company.
---
Joanne Preston
Would like to say a big thank you to Wayne and his team for helping to make our move as stress free as possible. They were polite, friendly, professional and extremely hardworking! Also would like to thank Steve for arranging our estimate and move with quite short notice. We would not hesitate to use Steve Wood Removals again in the future and we highly recommend.
---
Dave Bryant
What can I say, fantastic, helpful, friendly, extremely hard working, we didn't lift a finger... even when we offered. The team from Steve Woods were 11 out of 10, it was a very difficult move that was made very, very smooth, with accuracy, & total professionalism all done with a smile, a laugh and a joke. Thank you very much to Wayne and the team - Blinding service guys Dave & Jackie and Buddy the Staffie
---
Hugo Cavalier
Steve Woods Removals were very efficient and stood in when our original movers couldn't do the date we needed. Even though I didn't meet him in person we had a video call and he quoted us from that. His team were very good and worked with us all the way through the day and move. Completely recommend!
---
Bill Organ
Service was excellent from start to finish. Couldn't fault the two lads Brandon and Alfie who did my move.
---
Catherine Byrne
Highly recommend! Steve carried out the survey and during the long completion kept in touch with (multiple) possible move dates. On the day Wayne and the team did a fantastic job, they completely took the stress out of the moving process and took good care of our things covering sofas / TVs etc and noting was broken in the journey.
---
Steve Rolph
Thanks for everything. Our move went really well and your team were friendly and efficient, which made the whole process less stressful for us!
---
June Harvey
The guys were brilliant. Made the day much easier. Cannot recommend them enough. Top class.
---
Chris Gilmour
Brilliant service again, polite, flexible and efficient.
---
Lou Pini
A great efficient service from the team, accommodated all requests no matter how tricky with a smile.
---
Liling Matt
Great service from Steve and his team again , professional and efficient . Never too much trouble when off loading and where to put all the stuff in our new home. Above all lots of common sense with these guys and a very friendly team. Thank you again :@) . Have a lovely Christmas and happy new year to you all.
---
Phil Warner
---
Alan Bennett
Very efficient and helpful, the guys went out of their way to look after and ensure delicate items were protected. Recommend very highly.
---
Chris Gilmour
Flexible, friendly and professional. 2 House moves including very heavy bulky items that needed skilled well planned handling to cope with constrained access into and out of a first floor flat. Furniture stored well for over a year, kept dry and unmarked.
---
Linda Harris
Would recommend Steve Wood Removals. They are very efficient and professional. Will always try to meet your needs. Thank You Steve and the team for moving us recently. Lin Harris
---
Mark Lennard
I have used a few removal firms over the years and Steve Wood Removals is most definitely the best for many reasons. The communication from Steve throughout the whole house moving process was brilliant and I always received prompt replies to any questions. On the day of the move the team arrived on time and worked extremely fast and took extreme care in moving all our possessions. I would highly recommend this firm if you want good value, no fuss and a professional and friendly service.
---
Mark Phillips
Excellent. Steve very clear at the start of the process and on the day Mick and the lads were prompt, clean and v good at their job!
---
Carolyn Tompkins
A great bunch of men, really kind and helpful. They were on time and really efficient.
---
Dee Drummond
Excellent service great communication patient with various moving dates and full flexibility to deliver a fabulous service , we had a great team of guys that did an amazing job they really help settle the stress of the whole procedure highly recommend
---
Patricia Graham
Excellent service removal men on time, swift and careful with my belongings
---
Jade Wilson
I would highly recommend this company. Steve, Mike & Jimmy are professional, friendly, helpful & get the job done in a timely manner.⭐️ Moving is stressful for most people, but with these guys helping me, it wasn't as stressful as I thought it could have been. I had two moving dates. The first date it didn't start well & like with most moves problems arise, but Steve & Mike came through for me & in the end it all went to plan. The second move which was the bigger of the two went to plan, th
---
Carol Biggs
All of the removal men were so helpful hard working and very professional that I would hire them again. Extremely pleased with Steve Wood Removals.
---
Gary Ward
I must admit I've used Steve and his guys before and I would highly recommend them , especially after the recent experience I had. After arriving at our purchased property we found it full of the previous owners furniture . Mike and Jim helped me to clear the house and then moved our load in. They definitely went the extra mile, I'm over the moon with their service, oh and Steves quote was very competitive compared with others I had. I don't plan on moving again any time soon, but I know there's
---
Chris White
Great efficient service. All very helpful and certainly worked hard.
---
Mark Solomon
Completely satisfied and more. Everything worked superbly on what could have been a logistical nightmare as we were moving out of one property to two different ones in completely different parts of the country. However, Steve was excellent in preparing the groundwork and his team were superb in getting it done quickly and correctly. They were also a decent bunch, polite and helpful to the point of disconnecting and reconnecting appliances, tidying up as they went along and not complaining. The p
---
Claire White
My wife and I recently used Steve Wood Removals and the service provided by Steve's team was first class! The team were incredibly professional, courteous, thorough and efficient. They spent time explaining and offering advice on how they were going to undertake the packing and removal of our home. I would highly recommend the company to anyone who is looking to use a removal company. They were the best priced and most professional during the inspection/quotation, through to the execution of t
---
Alfie Rowe
Genuinely very helpful removal company.
---
Jackie Rider
The move went perfect, they all worked very hard on the hottest day of the year, went above and beyond, a very polite hard working team .
---
Alan West-Macott
---
Jason Hurrell
A job well done could not ask for any better would highly recommended
---
Mohammed Islam
They are absolutely professional and very helpful. I wil use them again if I need their service again.
---
David Anyetei
Good efficient service. These guys were friendly, hardworking and knowledgeable. After receiving quotes from both Better Removals (not very accommodating) and Simply Removals (awful customer service), I went with Steve Woods. They helped make our move smooth and straightforward. Nothing was a challenge for them, going over and above when you would expect from a removal team . Highly recommended.
---
Phil Warner
---
Eleanor Stedman
The moving date was indefinite to the last minute and theweather was atrocious but the men turned up on time and worked with unending good humour and purpose. All turned out well and my thanks to Steve and his men
---
Rebecca Johnson
This is the second time we have used Steve Wood's firm. They are reliable, punctual, careful, considerate and professional. We were very impressed with their ability to dismantle even the most complex items; items reassembled, surprisingly, to a better condition! Nothing is too heavy, large or complex for Steve Wood removals - a great team!
---
Billy Hull
Great service , Great team . This is my second time using Steve wood removals .
---
Claire Wright
Absolutely fantastic - couldn't recommend more highly. Thank you for making it a very smooth day!
---
Mr Bruce
Very efficient and helpful
---
Paul Tovey
Was professional throughout the move from start to finish with every detail . A friendly approachable team who I would certainly use again and would recommend to anyone.
---
Mrs Deamer
Very professional service , friendly staff
---
Sally Bucknell
---
Kris Sharman
Excellent service prompt and professional
---
Glebelands, Harlow, Essex, CM20 2PB, United Kingdom
Skills & Expertise
Moving Houses
Furniture and Appliances
Packaged and Parcel